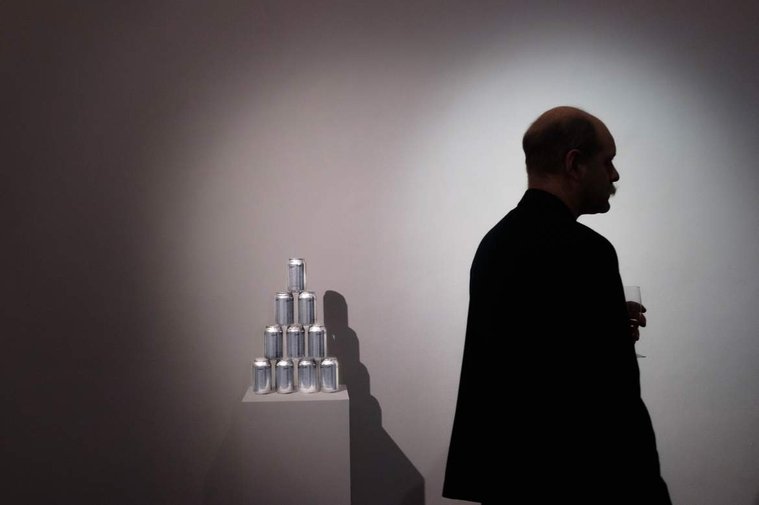 Photographing artworks, installations, art galleries, openings and events.

There are few who know the London art world better than Vanessa. Since 1990 she has enjoyed the friendship and confidence of many of the major artists and gallerists in the city.

Alongside this passion for art Vanessa has had a distinguished career in commercial graphic design, specialising in branding and packaging. Drawing on her extensive experience in both spheres Vanessa is now pleased to offer her services as a photographer to the art community, working in collaboration with galleries, art institutions and artists.

Swedish Vanessa Photography offers formal photography of artworks and installations, for documentation and catalogues as well as covering private views and events.

Subscribe to Vanessa's Newsletter Sign up with your email address to receive news and updates.
Portrait of Gavin Turk at his opening of 'Piss Art', 2021, shot by Vanessa..
* Photo of Vanessa (and Bruno Brunnet) at the British Pavilion party in Venice 2015, shot by Dafydd Jones.